Temperature Screening Solutions – iSafe
For Smart, Safe and Secure life
Advanced Face Recognition & Access Control System integrated with HR & Payroll Software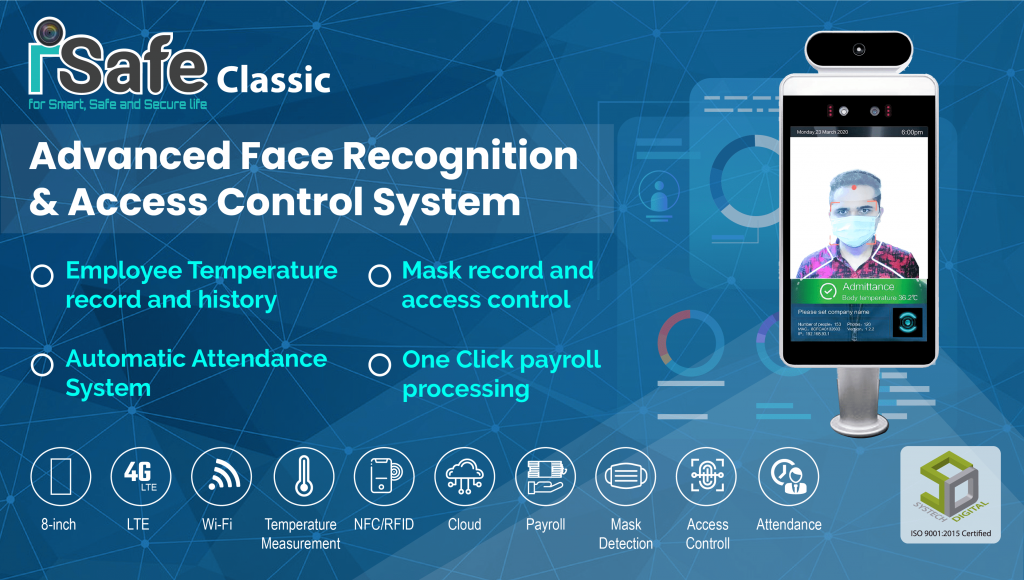 Temperature Screening | Contactless Attendance | Payroll Solutions
Temperature Screening Integrated with HR & Payroll Software
SYSTECH HR & Payroll Software new feature can do both temperature detection and attendance simultaneously. This enables you to generate worker salary, payslips as well with the attendance record.

1. Contactless Temperature Detection:
SYSTECH HR & Payroll Software new feature temperature detection is a contactless system that will make temperature measures much safer and easier.

2. Linked With Attendance Management System
Not only measure temperature, but you can also integrate it with an attendance management system.

3. Easy Payroll Calculation
Calculate payroll with attendance records in one platform. No more headaches. Our cloud-based payroll software will make sure that you will pay your employees on time.